SEEKING VOLUNTEERS
This year, we can finally organize festivals, concerts and fun events without restrictions. To succeed the events depends on help from volunteers. Perhaps something for you?
Volunteering is a wonderful opportunity for making friends, learning something new and getting to know the Stavanger-region.  Both Gladmat Food Festival, ONS and Startup Weekend is looking for volunteers.

Gladmat Food Festival
From Wednesday June 29th to Saturday July 2nd Gladmat is looking for volunteers. The festival area is open from 11:00 to 18:00 during the festival days, but some concept areas keep open for longer, to 22:00. These days, there will be two work shifts in the concept areas, which cover the opening time. The length of the shifts varies a bit between the concept areas, but they all last for 4 to 5,5 hours, between 11:00 and 22:30.
The volunteers will mainly work on the following tasks:
Environmental guards (for example to keep the festival areas clean and help people recycle correctly)
Dishwashing
Voucher sale
Assist the concept area leaders
We can offer:
The festival uniform – our unique T-shirt
One meal per shift incl. beverage
Knowledge about operating a food festival
Volunteer certificate
Social event for the volunteers after the festival (probably in August)
We need the volunteers to:
Help us bring life to the festival's values: happy, engaged, and creative
Act as a good Gladmat ambassadors
Be punctual, in uniform and in good spirits
Be able to work at least two days
We hope you want to work as a volunteer with us this year.
If you are interested, please register by filling out the form using this link: www.gladmat.no/slik-er-det-a-vaere-frivillig/ 
The questions in the form in English are as follows:
1) Name
2) Cell number
3) Email address
4) Can you work all festival days?
5) Do you have work experience from bars or stores? Yes/No
6) Do you have any food allergies?).
Phone numbers and email addresses will be shared on the work schedule with the other volunteers.
Volunteers will receive information about their work tasks. An information meeting for all volunteers will be held before the festival in June.
If you have any questions, please contact the festival using this email address: frivillig@gladmat.no


Techstars Startup Weekend
Want to meet amazing people in the city, learn awesome startup methodologies and make a massive positive impact in your community while having fun on the way?
Why Entrepreneurship is Critical for People and Planet
Entrepreneurs imagine the future we live in. They dream about possibilities and opportunities, and build the world from their aspirations. Is it sustainable living, respect for human dignity and a voice, clean water and sanitation for all? To alleviate poverty or educate? Entrepreneurs are vital not only because of the economic value and jobs they create, but more importantly, as they are critical in creating the world around us - the world we want to live in and what we want to leave for future generations.
Curious about becoming an Entrepreneur?
At Startup Weekend Stavanger, we are an all-volunteer committee, passionate about innovation and entrepreneurship! And we are passionate that innovation has a positive impact on people and the planet.
If you're curious about what it means to be an entrepreneur and how to become one, come join us on 23-25 September 2022 at Innovation Dock!

The Startup Weekend is an exciting and immersive experience into the world of startups. Over an action-packed three days, you'll meet the very best mentors, investors, co-founders and sponsors to show you how to get more done faster - and, maybe even start that business.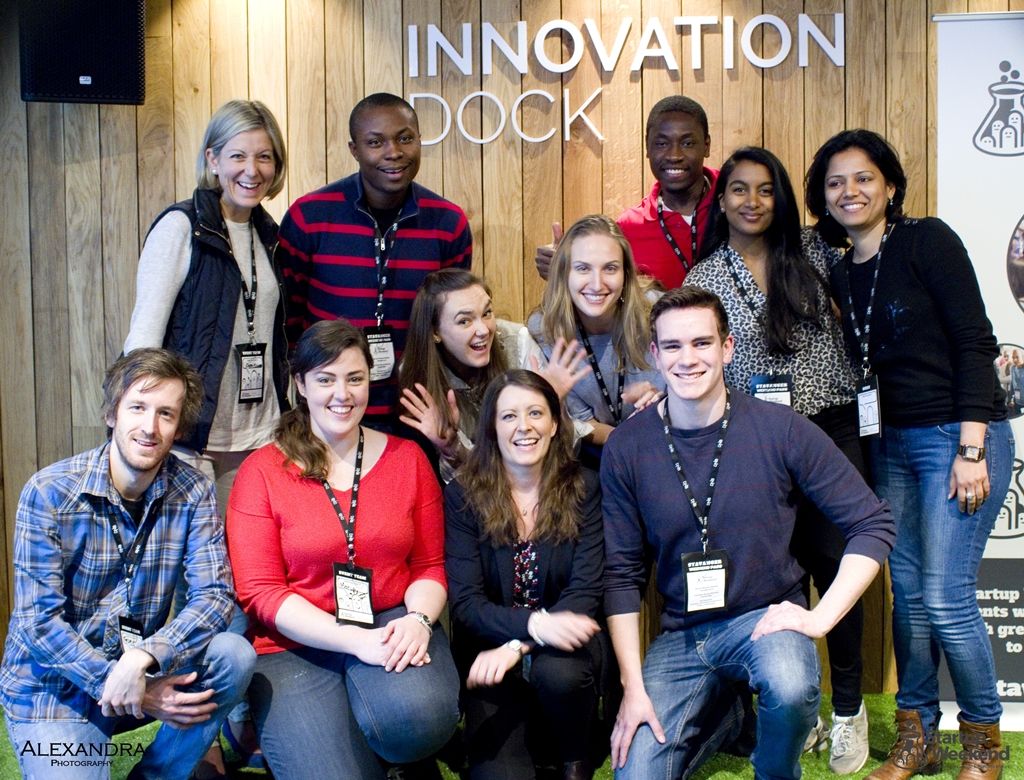 The Techstars worldwide network helps entrepreneurs succeed. Founded in 2006, Techstars began with three simple ideas - entrepreneurs create a better future for everyone, collaboration drives innovation, and great ideas can come from anywhere. In addition to operating accelerator programs and venture capital funds, Techstars does this by connecting startups, investors, corporations and cities to help build thriving startup communities. Techstars has invested in more than 2,500 companies that today have a combined market valuation of more than $220 billion. www.techstars.com
Join us as a volunteer for Techstars Startup Weekend in Stavanger - use this link to sign up!
For more information: swstavanger@gmail.com
ONS 2022 
ONS are looking for young, energetic, positive and service-minded hosts for our ONS 2022 service program. You will have the opportunity to represent ONS, and our region in the best possible way to all our guests and visitors.

As a ONS Service volunteer following qualifications and skills are required:
- Excellent communication skills in English. Other languages are a plus.
- Service minded, proactive and positive
- Responsible, caring and tactful
- Some technical skills to understand and handle ONS APP to find information.

As a ONS Service volunteer following responsibilities (main):
- Meeting and greeting visitors and guests
- "Look" for those who seems to have questions
- Guide guests and visitors with practical questions, location and information
- Smile, and be "the best host ever"!
- Hosts in our diversity of conference arenas.

What's in it for you?
We can offer our volunteers an exciting week at ONS 2022 – The World leading energy Exhibition. You will meet people from all over the world, and you have access to the entire exhibition all 4 days.
In addition:
- You will receive a job certificate for your efforts as a volunteer in our service program.
- Access to conference arenas such as; Net Zero Markets, Technical Session, ONS Young, ONS
Scale ups, ONS Centre Court.
- Food and beverage from our onsite catering suppliers.
There will be a mandatory information meeting for all Service Program Volunteers, Tuesday 23st of August - 0900, at Stavanger Forum. (Date and time might be subject to change). You will receive more information about this later on.
Apply to be a volunteer at ONS 2022 service program here:https://docs.google.com/forms/d/e/1FAIpQLSd_JFE7bXMKECP3oLjKD43P5bjTYk-0joFN5DbshnE1Ox0HNg/viewform
Application deadline: August 10th.

If you have any questions, please contact Project coordinator Marius Zakaria,
marius.zakaria@stavanger-forum.no
Andre liknende nyheter
Sports & Outdoors
The Stavanger region offers majestic fjords, beaches and an impressive mountain landscape. Here you also find some of the most popular natural tourist…
What's on
Here you can find an overview of the webpages where all the events happening in the Stavanger region are posted! Go on, get busy exploring!
Explore new trails and walks nearby
Fresh air and exercise does the world of good, mentally and physically. The best thing is that we don't have to travel far. There are several trials a…